Welcome to Our Practice
Since 1982, Hilton Head Dental Team has been working with patients to provide the best family dentistry care for families in Hilton Head Island. Dr's. J. Tome, B. Wietecha, and G. Barker's experience in cosmetic dentistry is coupled with genuine concern for their patients. All of our staff is dedicated to your comfort and prompt attention as well. Our goal is to make you feel satisfied with your smile. Our doctors provide a wide range of services including crowns, bridges, dental implants, veneers, Invisalign invisible braces, botox, Juvederm, Zoom teeth whitening, and other procedures which limit the need to visit other offices via referrals. We look forward to helping you meet your dental needs.
This website provides you with an overview of our practice and the field of restorative dentistry. The key to a healthy smile is not just appearance, but also function. As you navigate the site, you'll find information about Dr's. J. Tome, B. Wietecha and G. Barker's practice philosophy, dentists, our office, insurance policies, and appointment scheduling procedures. Please browse the site at your convenience and feel free to contact us with any questions.
You'll find a lot of valuable information on the website about restorative dentistry alternatives. We believe informed patients are better prepared to make decisions about their health and well-being. We encourage you to review this information to help you understand any health concerns you may face.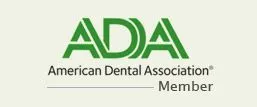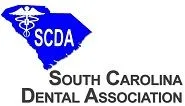 All our professionals at Hilton Head Dental Team maintain the highest levels of accreditation and pursue ongoing education to stay abreast of the latest trends in cosmetic dentistry.
Julie Camp-Tome, DDS
Benjamin Thomas Wietecha, DMD
M. Glenn Barker, DMD
Call 843-681-9666 for your appointment or if you have questions about our office email [email protected]
Our doctors provide a wide range of services in the office:
Tooth Colored Fillings
Bridges
Dentures
Tooth Removal
Gum Therapy
Cleanings
Botox
Juvederm